We have tried to map all the current night train connections in Europe as well as we can – this is a work in progress, not a complete timetable tool! The aim with this map was to work out which areas are well provided with night train services already, and hence where opportunities are to be found to launch new services. This work will be developed further in Phase II of the campaign.
The unsurprising conclusion: routes between Austria (and in the future, Switzerland) and their neighbouring countries are extremely well covered, because this is what ÖBB is serving with its NightJet services. France has some national services, but is largely cut off the European map. Southwards from Benelux is also poor. Germany has a scattering of services, but its connections eastwards especially are poor. Norway and western Sweden, and Jutland, are not connected to the rest of Europe. South Eastern Europe and the Western Balkans are likewise poorly served.
Dotted lines show planned services. Only regular, non-seasonal night trains, and trains with sleeping cars or couchettes, are shown.
Click the map to load the full resolution image in a new tab!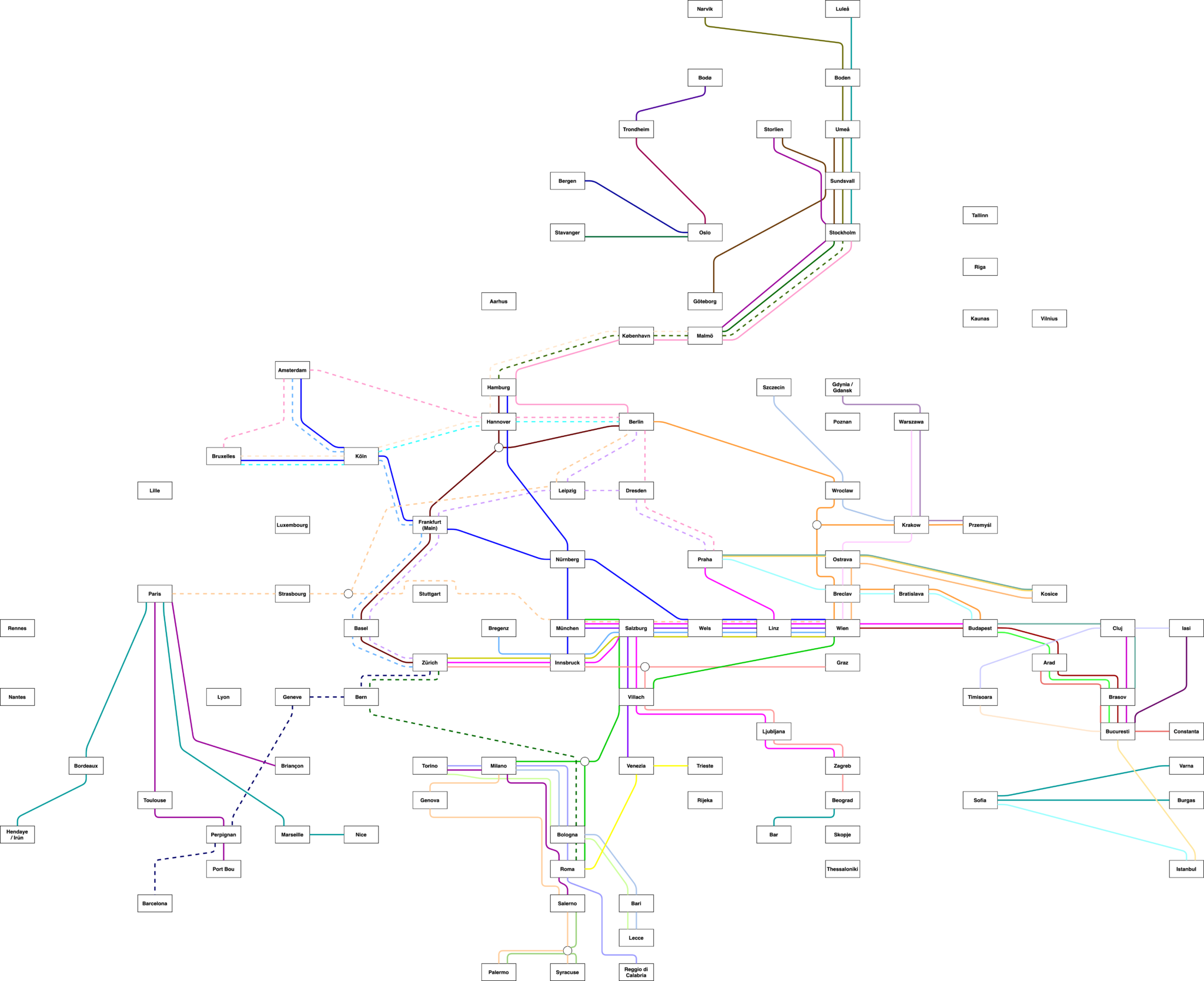 All the versions of the map – including high resolution PNG and PDF files, and draw.io XML to make the maps, can be found here. Think something is missing or can be improved? Contact us!
A different, much more detailed map, including day and night trains can be found on the dedicated Night Trains information website.
Photos used on this page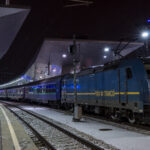 Albert Koch
TRAXX Wien
January 24, 2019
License: Attribution-NoDerivs 2.0 Generic (CC BY-ND 2.0)